Allied Energy Corporation (OTCMKTS:AGYP) has put out some more tweets updating their progress on their Green Lease. Progress is being made. The site has been cleared for the flow lines, 2 injection wells are set and the battery of collection tanks are ready for oil to flow.
AGYP's Green lease is situated on the Bend Arch between the Midland Basin, and the Dallas-Fort Worth Basin. The area has a long history of oil and gas operations due to world class hydrocarbon sourcing from the Barnett shale and multiple stacked reservoirs in the Canyon Group, Strawn Group, Caddo Formation, Palo Pinto Formation, Marble Falls Group and Mississippi Limestone. These reservoirs can be accessed through both vertical and horizontal drilling and respond well to modern completion techniques.
AGYP has been updating investors via twitter a lot recently. Earlier in June the company updated investors on their progress. After some uncharacteristic rain slowed down their Green and Gilmer projects, they announced they were getting back to it, and now the latest tweets are a good sign to investors that things are back on track.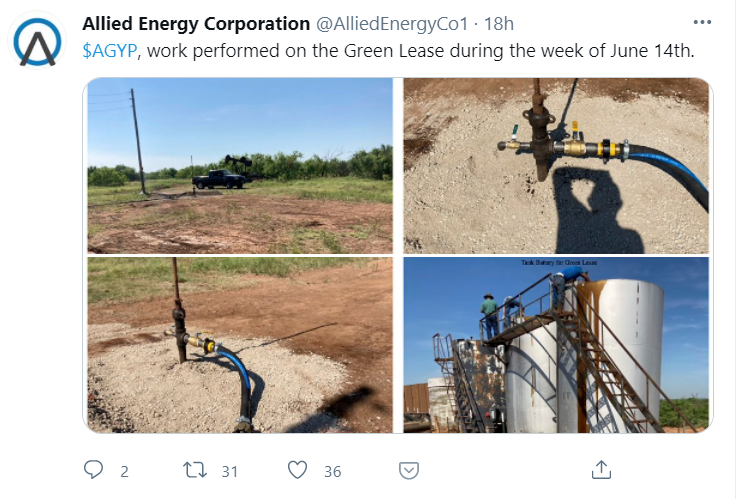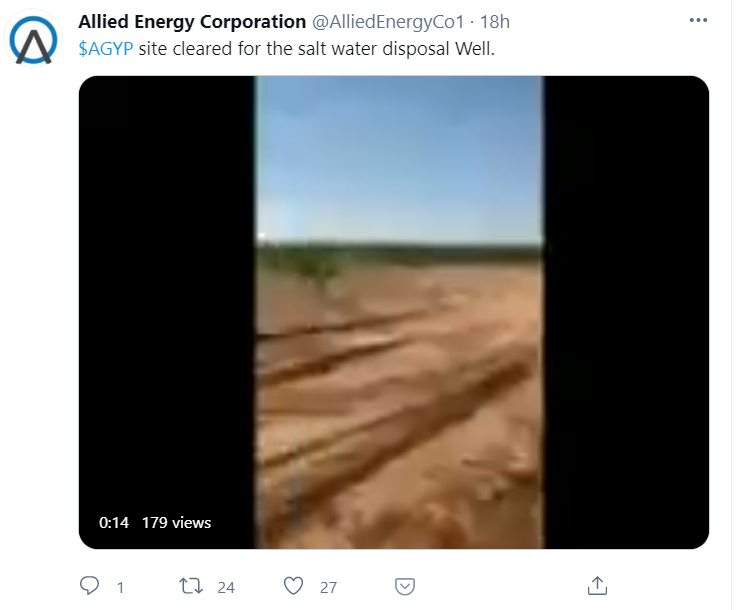 It is good to see a company using social media to update its investors properly.
The shorts may be getting a bit nervous, they accounted for 67% of AGYP's volume yesterday, if that kind of short volume couldn't sink this company, investors may be in for a squeeze.
Coupled with the continually rising price of oil (Brent hit $75 today), AGYP belongs on your radar.
In other Oil and Gas news:
-As noted earlier, Brent crude futures for August rose nearly 30 cents to hitting a high of $75.27 a barrel before settling at its current price.
-China National Petroleum Corporation made a historic oil and gas discovery with reserves estimated at 900 million tons, the discovery was the result of a six-year-long exploration project in the Tarim Basin in the Xinjiang Uygur Autonomous Region, northwestern China.
-AGYP was not alone in making progress as U.S. energy companies added oil and natural gas rigs rose nine to 470 in the week to June 18, its highest since April 2020, this is a major indicator for future production.