Allied Energy Corporation (OTCMKTS:AGYP), an oil and gas explorer focused on reworking previously productive wells, has been on quite a run over the past few weeks. Friday the stock hit a record high of $0.83. This is a major breakthrough for a stock that has up until recent weeks been stuck between 25 and 30 cents a share.
After a string of positive tweets and press releases, the stock broke out of its channel, quickly knocking out several resistance levels, the most recent being 66 cents.
This momentum could continue and even get a bit stronger because according to FINRA, approximately 50% of the company's volume over the past several weeks has been short sellers. As we know when a stock starts to go against short sellers the gains can increase exponentially.
Put AGYP on top of your watchlist today.
Why is AGYP Moving?
Besides the technical reasons for this move, there is a ton happening with the story that is causing new investors to jump on board.
Most recently, Allied released a video showing a rig they are hooking up to the K-3 Well at their Green Lease. This comes on the heels of a very exciting press release last Wednesday.
In the press release, the company updated investors on progress on their M1 Well at the same lease. The company is extremely close to production as they noted "Well M1 is currently ready to begin production. A pumpjack will be installed this week and the Company will have a good idea of barrels per day flow rate later this month."
Their Green Lease isn't the only lease AGYP is making progress on. The company tweeted new photos from their Gilmer Lease last week as well.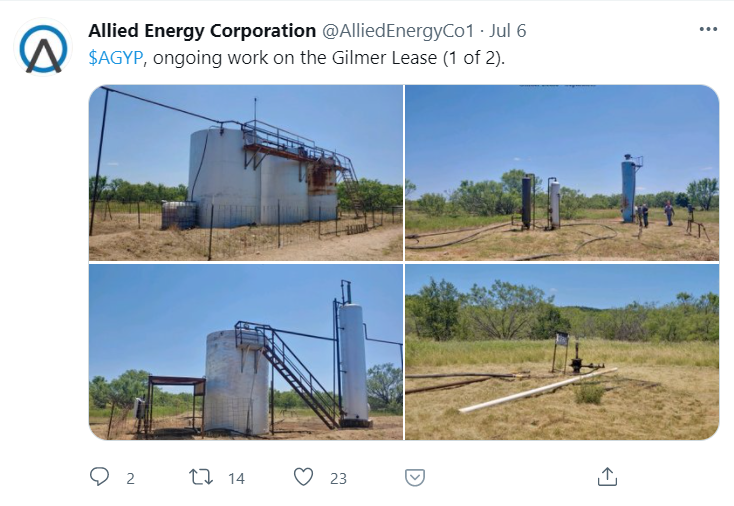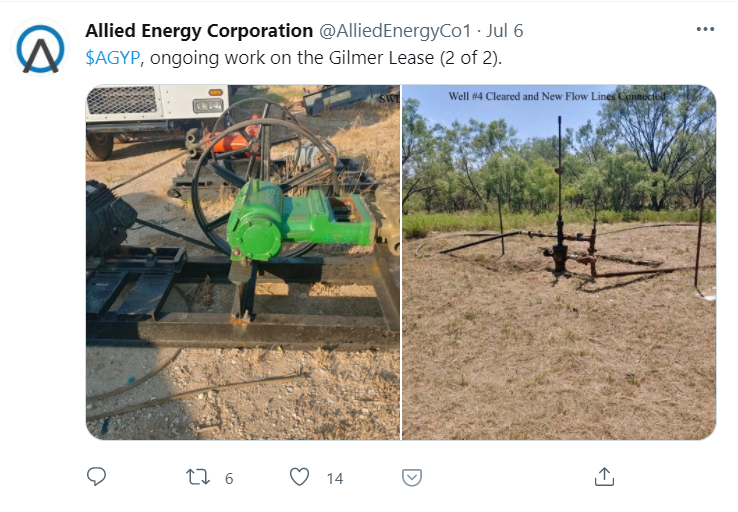 What's Next
Looking at the 5-day chart, 83 cents is now the new resistance. Again, the short volume AGYP has seen could signal a short squeeze soon. At that point, the stock could go parabolic.